Special offer for combination with the executive card
If you have registered in the executive membership, you can get points as 2.0% rewards for the usage amount. *1
When you use Costco Global Card at a Costco store and any other store, rewards of 1.5% and 1.0%, respectively, are given. *2
The maximum reward return rate is as high as 3.5%.
*1

For the executive members, an executive reward of 2.0% is granted to the executive card.

*2

When you use Costco Global Card at a Costco store and any other store, rewards of 1.5% and 1.0%, respectively, are granted.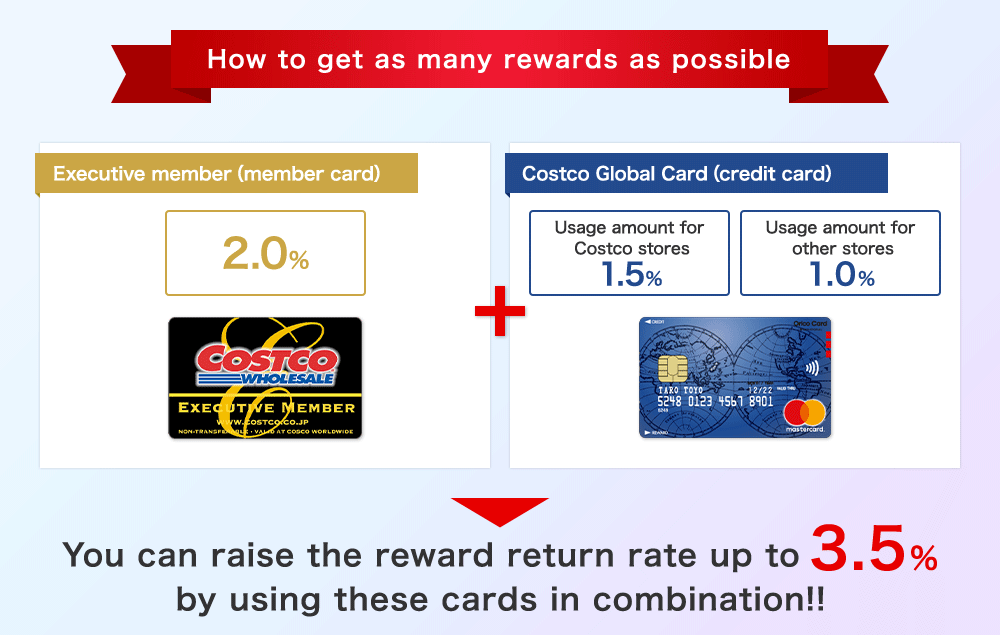 *

Some types of goods are not eligible for the reward return of the executive card.
Annual reward simulation
Application (online registration)