Before using Costco Global Card
When you receive the card, firstly please sign on it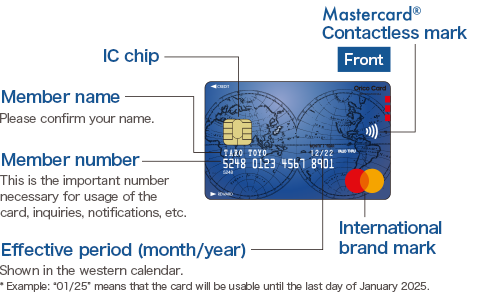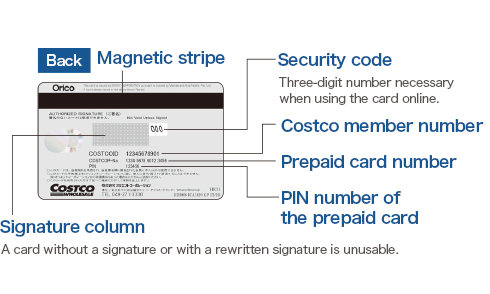 Please confirm the name on the received credit card and be sure to sign in the signature column on the back of the card by yourself.
You cannot use the card without signature.
You cannot use any other cards than your own one.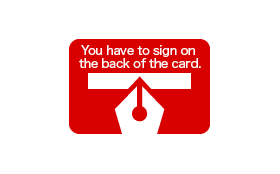 Precautions for usage of the card
Please confirm the usage limit.

The default limit is shown on the mounting of the card delivered. Some cards do not support cashing.

Please be careful of handling of the card.

Please do not apply force to more the card or IC chip more than necessary or bring any magnetic item such a magnet of a bag or wallet and a smartphone close to the magnetic stripe. It may make the card unusable.

To use the card, the security code is necessary.

The security cod set at the time of the application is registered in the card. If you forget it, please use the Orico Telephone Service.

Please carefully manage the security code

Set the security code to a number which only you can know.

The security code is the important number necessary to use the card. To prevent unauthorized use by a third party, please be sure not to make it known to even your family or a person of a close relationship.
Please also do not set the security code to a number which can be guessed from your birth date, phone number, address, car number, etc. If you have set such a number, please change it immediately.