What is the cashing service
The cashing service is a convenient service with which you can borrow money when necessary.
The payment method for the cashing service is not limited to the one-time payment and the revolving payment, in which you can determine the monthly payment amount, is also available. You can change the payment method into the cashing revolving payment after using the cashing service with the one-time payment or pay all of the usage balance of the cashing revolving payment at once.
Usage method
*

We may reject your request based on the predetermined examination.

*

If you use cashing by ATM or CD, the following ATM commission (per usage) will be charged. 110 yen (including tax) and 220 yen (including tax), respectively, for the usage amounts of 10 thousand yen or lower or over 10 thousand yen

*

The usage limit of cashing at an ATM of JAPAN POST BANK is 500 thousand yen per day. For the usage limit at ATMs of other partner financial institutions, please contact each partner financial institution.

*

You can use this service in units of 10 thousand yen as many times as you like within the usage limit.

*

To change the usage limit, please make an application by the e-Orico Service or phone.
For an application, please use the Orico app or phone
Click here for the Orico app
Toll-free phone number

0120-911-004(7 days a week)

Mobile phone and PHS

03-5877-5555 (charged / 7 days a week)
Overseas caching
We tend to spend a lot of unexpected money for taking meals at restaurants, souvenirs, etc. during a travel. With Costco Global Card, you can use cashing from some ATMs installed in overseas airports, banks, supermarkets, etc. You can withdraw cash in the local currency when necessary, so it is no longer necessary to carry much cash. So, cashing also leads to prevention of theft. Of course, it is also useful when cash is suddenly required overseas, so it is helpful during overseas travels and studying abroad.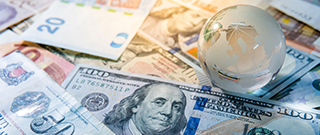 You can prevent theft because you don't have to carry much cash!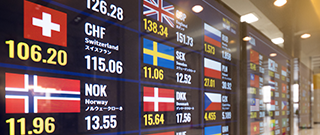 The commission might be cheaper than changing money overseas!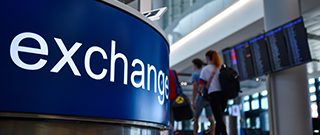 It is not necessary to change money in Japan! You can withdraw cash in the local currency from overseas ATM.
Available locations
You can use cashing from an ATM with the following mark installed at a local airport, bank, shopping mall, etc.
*

The payment method is limited to revolving payment.

Click here for other FAQs
Contact