Attractiveness 1

High reward return rate
What is the cashback reward?
The reward means points you can get depending on the annual usage amount of your card and use for shopping at Costco stores!
The cashback reward is given in February of the following year depending on the annual usage amount of January 1st to December 31st.
Rewards are given to all shopping at both Costco stores and other stores.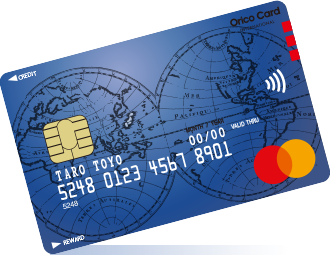 Usage amount for Costco stores

eward return rate: 1.5%

Usage amount for other stores

Reward return rate: 1.0%
*

For all overseas usage, the reward return rate is 1.0%. (Including usage at overseas Costco warehouse stores)

*

No reward is given for recharging of Rakuten Edy, nanaco, and the Orico prepaid card.
How can we use my rewards?
You can use them as with cash at Costco warehouse stores and gas stations.
Rewards cannot be used for some types of shopping such as payments of shipping costs and shopping at dispensaries or food courts in Costco stores or Costco Online.

Annual reward simulation
FAQ
How many rewards can we get?

You can simulate your reward here.

Annual reward simulation

Will rewards expire?

Rewards are effective up to December 31st of the year when they are given.

*

The unused rewards disappears.

Can I get rewards when my family card is used?

Yes.
The total amount of usage by the main member and his/her family card member are subject to rewards and rewards are given to the card of the main member in December of the next year.
The rewards cannot be used with the card of the family card member.

Where can I confirm my obtained rewards?

You can confirm your rewards in this page.

Confirm rewards
Click here for other FAQs
Get rewards
Application (online registration)