Corporate Information
About Orico brand

Brand statement
When you take that bold first step
towards pursuing a dream,
we want to gently carry you forward.
We aim not to meet but to exceed your expectations.
To make financial services more convenient.
To help you feel safer and more secure.
Today and tomorrow, Orico will stand by your side,
working tirelessly to help your dreams become a reality.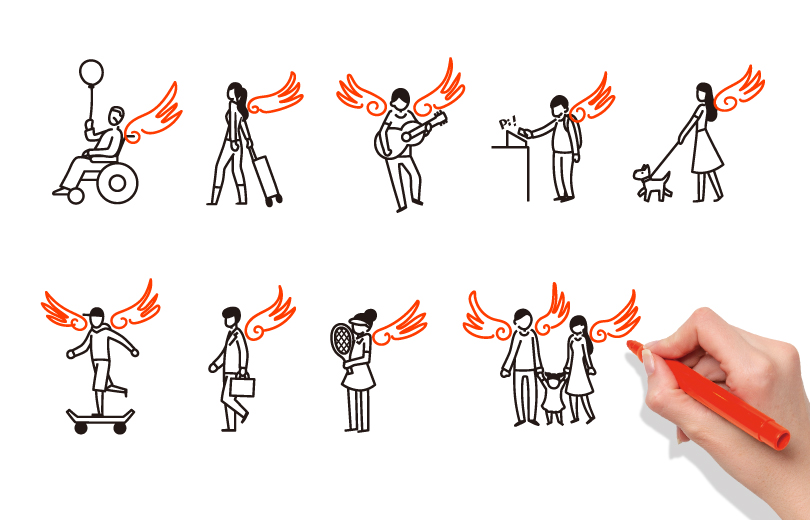 About the company name and logo
Origin of the company name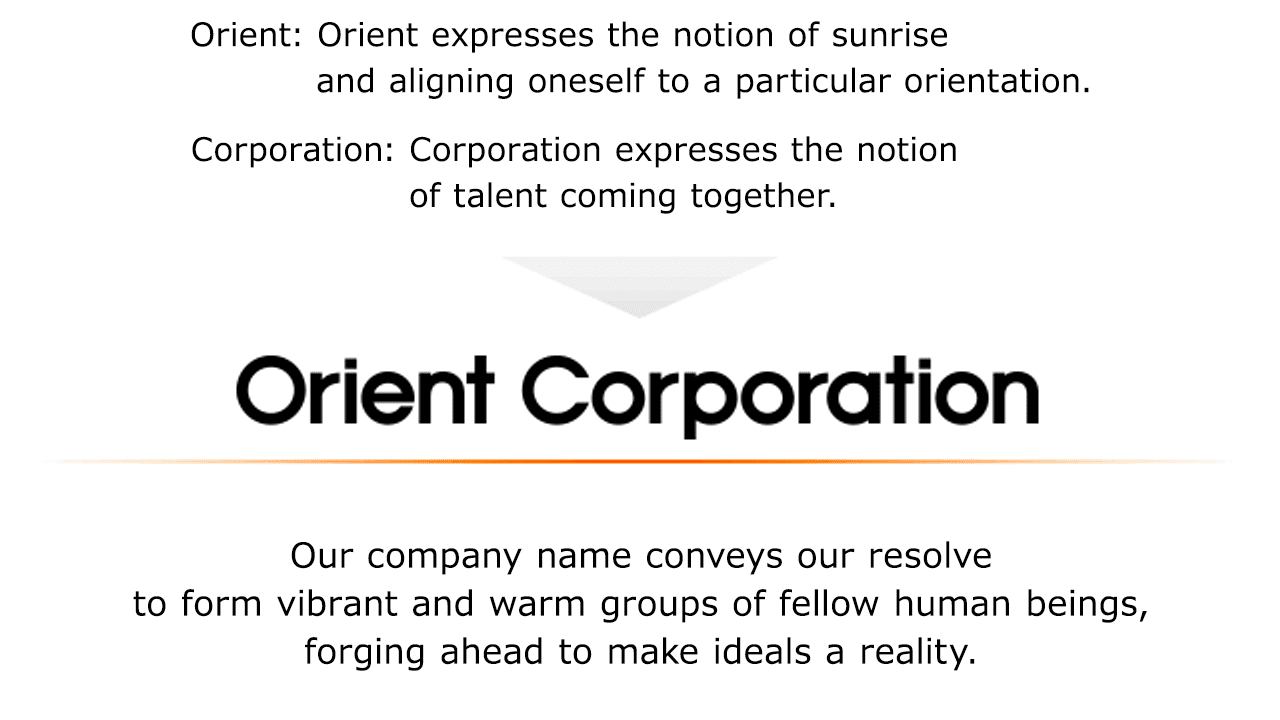 About the logo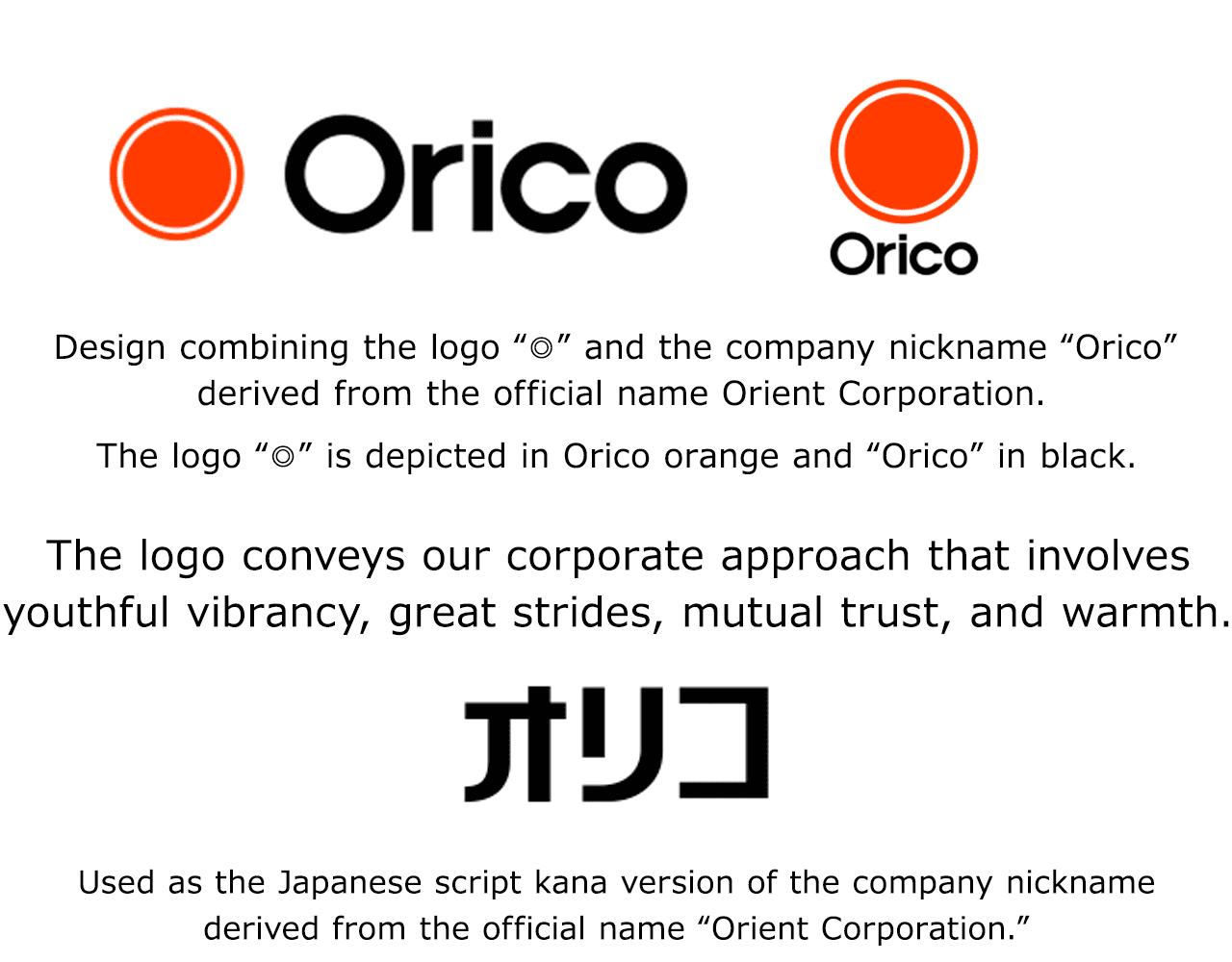 Meaning of the logo "◎"
The double circle conveys the notion of the powerful fiery sun emitting circular white flames.
It symbolizes Orico's corporate approach to energetically making great strides by developing substantial innovations from new ideas that emerge from the white flames.
About the corporate color
The logo "◎" is depicted in orange.
Orico orange is meant to convey the warmth and passion of a loved and trusted person.
About our communication character
We have come up with a the "Oricotori" character with the aim of concisely communicating the notion that we hope to maintain an integral presence among our customers.