Corporate Information
President's message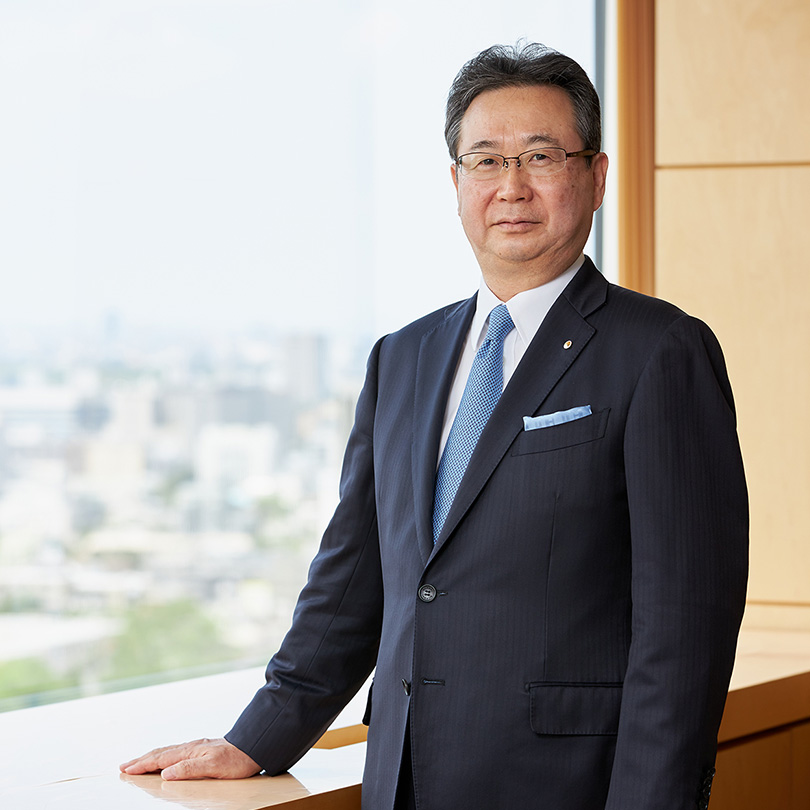 We aim to be a company
taking on challenges and continuing to grow while helping make our customers' dreams come true.
In the fiscal year ended March 31, 2020, which was the first year of the medium-term management policy, we set "Innovation for the Next Orico - A Solid Start for Creating an 'Orico for the New Era'" as our basic policy. We have worked thoroughly based on six basic strategies: (i) implementation of digital innovation, (ii) implementation of process innovation, (iii) business expansion in Asia, (iv) expansion of synergies within the Orico Group, (v) enhancement of consulting sales, and (vi) enhancement of sustainability initiatives.We showed a mark of steady progress with our basic strategies, and were able to say we made a great start.
In the current fiscal year ending March 31, 2021, the business environment is severely affected by the novel coronavirus disease, making it difficult to predict the outlook.Under these circumstances, we will give top priority to crisis management and respond flexibly and appropriately to changes in the situation.In addition, we will steadily implement initiatives based on the six basic strategies described above, while keeping an eye on changes of consumption behavior in market anticipated following the end of turmoil by the novel coronavirus disease.
The Company will continue to exert corporate-wide efforts to help create a sustainable society and to improve corporate value through our contributions toward our customers' prosperous lives and realization of their dreams. We shall do so by ensuring the genuine value of our existence is recognized by society, and providing the best financial services and products that meet customers' payment and settlement needs.
We would appreciate the continued support of all of you going forward.
June 2020
President and Representative Director
Tetsuo Iimori