Corporate Information
President's message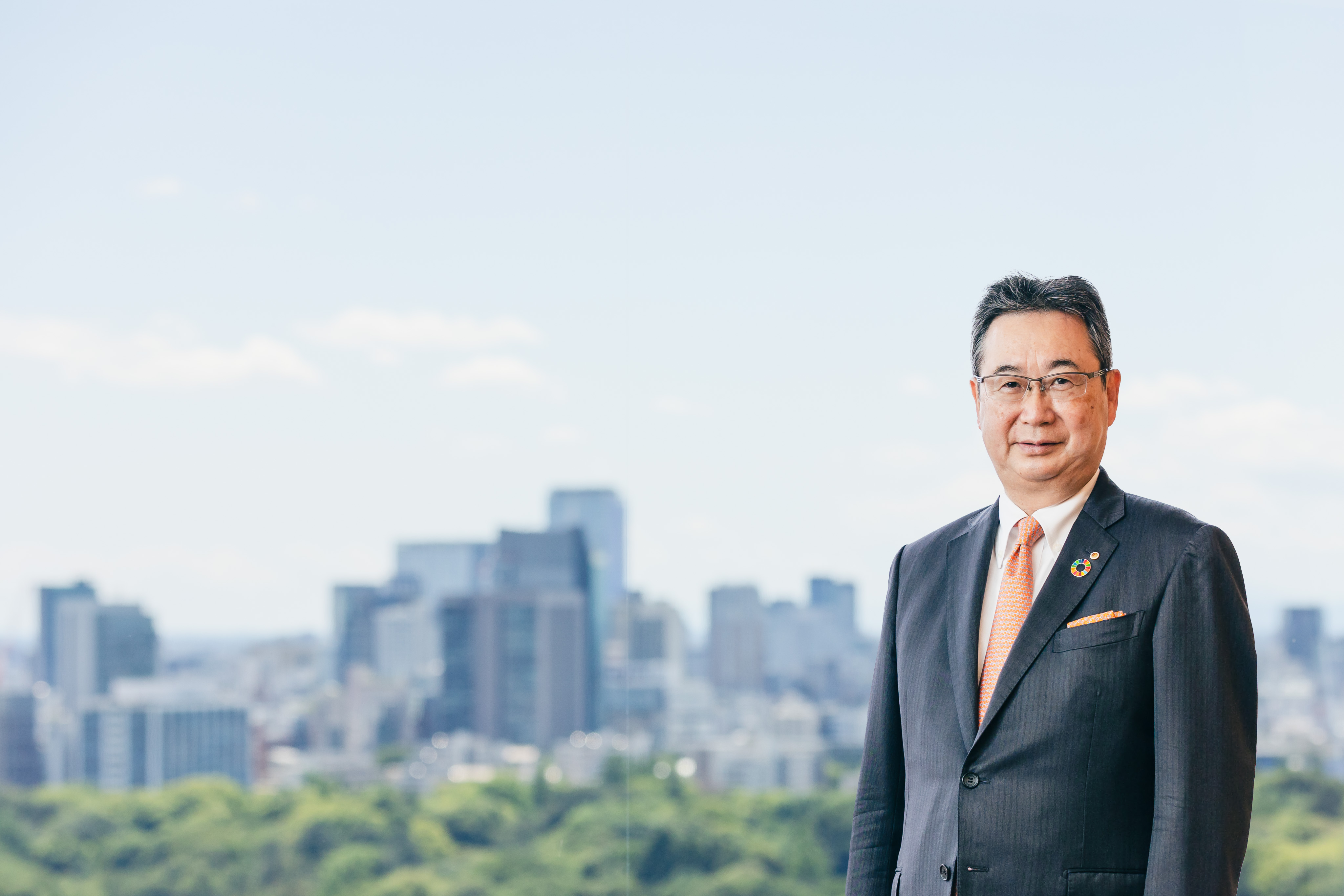 We will continue to transform ourselves into a financial services group for a new era that creates new value from the customer's perspective.
We would like to express our sincere gratitude for your continued support.
Amid unstable economic conditions in Japan due to the global shortage of semiconductors and rising interest rates, we have launched a three-year medium-term management plan, "Transformation Now! : become a financial services group for a new era that creates value from the customer's perspective". In FY 2022, the first year of our medium-term management plan, we steadily expanded our revenue in our priority areas of settlement and guarantee business and overseas business under our business portfolio management based on risk/return and cost/return. In the search for new businesses that could become pillars of our future business, we have also begun to expand into inter-company card settlement services and to create business models that contribute to solving social issues such as the environment and local communities, including the dissemination of electric vehicles and the use of vacant houses.With regard to the management infrastructure that forms the foundation of our business operations, as a company listed on the Prime Market of the Tokyo Stock Exchange, we have moved forward with the transition to a company with an Audit and Supervisory Committee to establish a more reliable governance structure, and with the formulation of a new human resources strategy that includes a fundamental review of our human resources system. In addition, as we believe is appropriate for an innovative and leading tech company, we are focusing on the creation of new products and services that utilize digital technology, and we are also promoting our DX strategy in earnest by certifying more than 3,000 people as "DX Promoters" who have basic knowledge and skills in the field of digital technology.
In FY2023, while the impact of the new coronavirus infection, which lasted for more than three years, has largely subsided and personal consumption continues to pick up as socioeconomic activities normalize, we recognize that the economic outlook remains uncertain against the backdrop of global inflation and the accompanying rise in interest rates along with turmoil in financial markets originating in the United States. Against this backdrop, we will promote "sustainability", which aims to pursue both social value and corporate value, as the axis of our management and execution of our four business strategies: 1) Focus on key markets and explore new businesses, 2) Establish a market-in sales approach, 3) Create new products and services through collaboration with different industries and cutting-edge companies, and 4) Explore process innovation. In light of rising interest rates and other changes in the business environment, we will further strengthen our business portfolio management and accelerate a fundamental review of our business structure in areas that require improvement, such as the installment credit business, in order to establish a solid earnings foundation for sustainable growth.
We earnestly hope for everyone's continued support going forward.
July 2023
President and Representative Director
Tetsuo Iimori