Corporate Information
Bank loan guarantee

We have been offering guarantee services involving consumer loans in partnership with financial institutions since 1983.
Orico is at the top of the industry in terms of customer numbers due to its loan-guarantee alliances, and enforces the retail sector of financial institutions drawing on its abundant expertise honed in the credit business.
Support for the retail loan business of financial institutions, drawing on Orico's expertise in credit review and bank guarantees
Bank loan guarantee
Thanks to our expertise in handling credit review and bank guarantees, Orico now has more than 560 partnerships with financial institutions, with outstanding balance exceeding ¥1 trillion. Consequently, Orico achieves to obtain high regard from many financial institutions.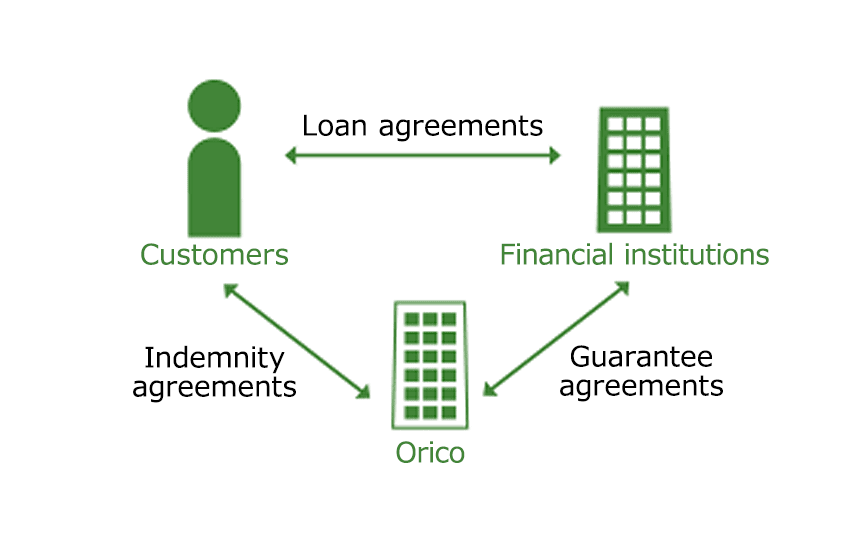 Results (As of March 31, 2023)
Number of contractual partners: 565 financial institutions
Outstanding balance: ¥1,153.6 billion
Co-branded partner financial institutions by business type (As of March 31, 2023)
Banks: 91 financial institutions
Shinkin banks and credit associations: 329 financial institutions
Other financial institutions: 145 financial institutions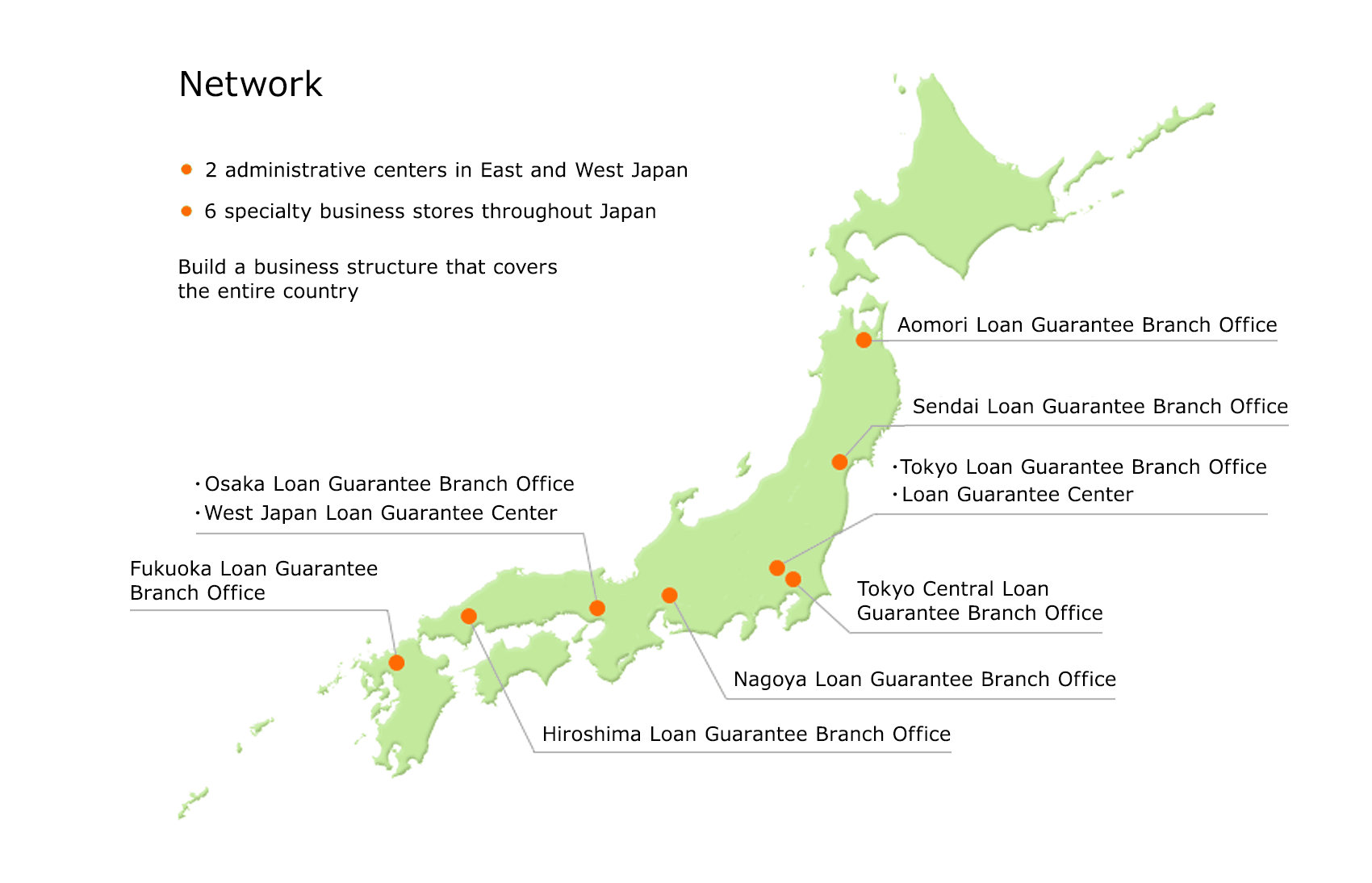 Strengthening retail sector served by financial institutions
Our credit guarantee alliance products address the immediate financial needs of our wide range of customers in a timely manner. We provide loan products to numerous financial institutions that help strengthen the retail sector those institutions serve. Such loan products include card-based card loans featuring revolving credit up to maximum amounts, as well as loan-on-deed (free loan) and specific-purpose loans.
Card loans

Credit guarantee for card loans that provide revolving credit up to maximum amounts

Free loans

Credit guarantee for consumer-related financing irrespective of the purpose of the loan

Auto loans

Credit guarantee for automobile-related financing undertaken for purposes such as vehicle purchase, car inspection and repair, and driver's license acquisition

Educational loans

Credit guarantee to finance education expenses such as admission fees, tuition, and costs of course materials

Housing renovation loans

Credit guarantee for financing related to home renovation including that for residential remodeling and repair
Going paperless with Web Bank Loans
Orico Web Bank Loan
This system is set up so that borrowers can apply for loans online. This loan system supports direct marketing and retail banking services, and provides access to new business opportunities using the Internet. In addition, paperless loans are also supported, offering our customers more convenient and swift financing.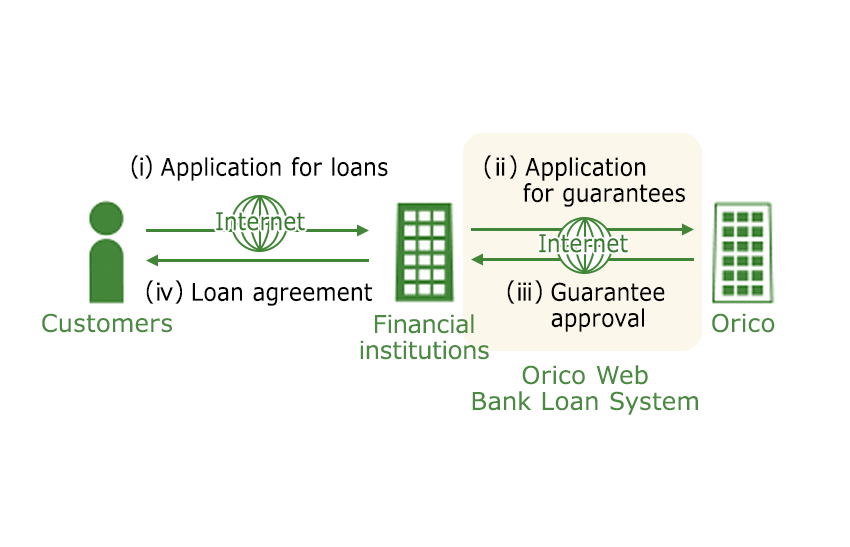 Support for working capital loans
business loans(small type)
We offer guarantees with respect to business loans(small type) covering working capital needs of enterprise owners in the same prompt manner as with traditional retail loans.
Bridging the hopes and dreams of children worldwide
Shinkumi Peter Pan Card iD
In partnership with The Shinkumi Federation Bank, we are issuing the Shinkumi Peter Pan Card iD social contribution-type credit card, which is unique in the credit union industry. A portion of the credit card usage fees is earmarked for carrying out activities that furnish support to children who have intractable diseases and disabilities, as well as other activities that help ensure healthy development of today's children who will be entrusted with our future. We enhanced the cards by equipping them with the "iD" e-money deferred payment feature beginning in April 2008. The Shinkumi Peter Pan Card iD is consequently the first credit card in Japan to combine contactless smart card technology with a socially beneficial objective.