Corporate Information
Credit cards
We offer a diverse lineup of credit card products tailored to wide-ranging customer needs.
Orico credit cards feature original designs never before printed on credit cards. Our credit cards are also the industry's only functionally superior credit cards equipped with two types of contactless smart card technology.
The credit cards also meet cardholders' business needs.
Offering a diverse lineup of Orico Cards featuring outstanding designs and functionality
Orico Points add up fast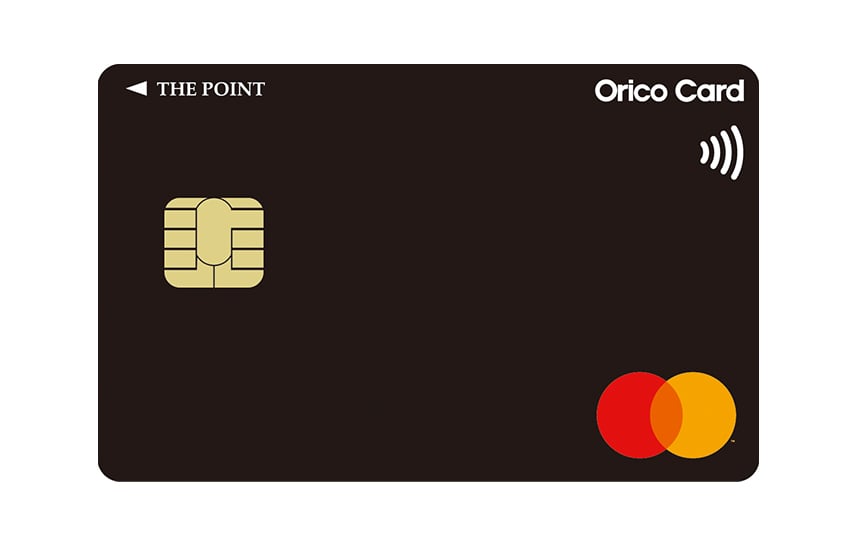 Orico Card THE POINT
With no annual fees, cardholders earn one Orico Point for every ¥100 shopping purchase. In addition, the reward point rate doubles six months after becoming a cardholder. There are also special reward point deals when used for shopping at the Orico Mall. Equipped with "Contactless Payment" , the credit cards offer the convenience and benefits of credit cards configured to deliver a high rate of reward points to purchases.
Enjoy premium services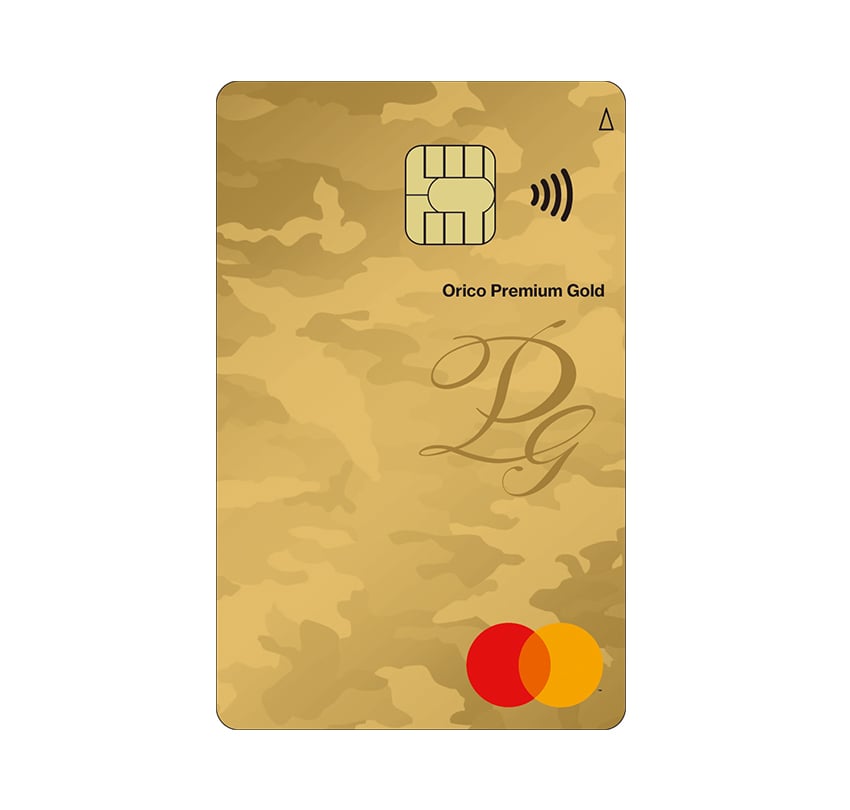 Premium Gold
This gold card delivers outstanding cost-performance, equipped with high-level features such as "Contactless Payment" and Orico Club Off benefits all at a competitive annual fee.
A single trustworthy card featuring the Mastercard Business Assist service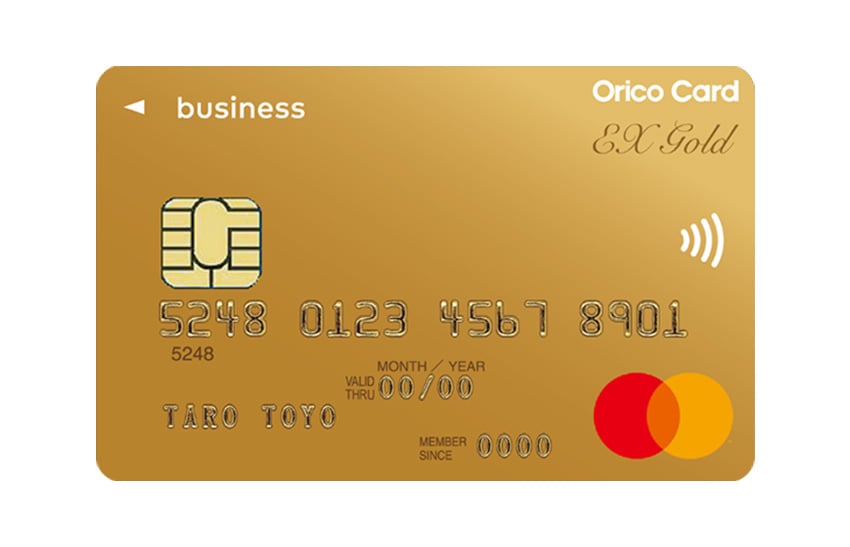 EX Gold for Biz
This gold business card is geared to individual business owners and corporate representatives. The annual fee of this gold business card is advantageously priced at ¥2,000 (excl. tax), featuring a full range of services including a preferential reward points program, Business Assist and Mastercard T&E Savings. The card facilitates business lifestyles encompassing all kinds of situations.
Mastercard® contactless vertical credit card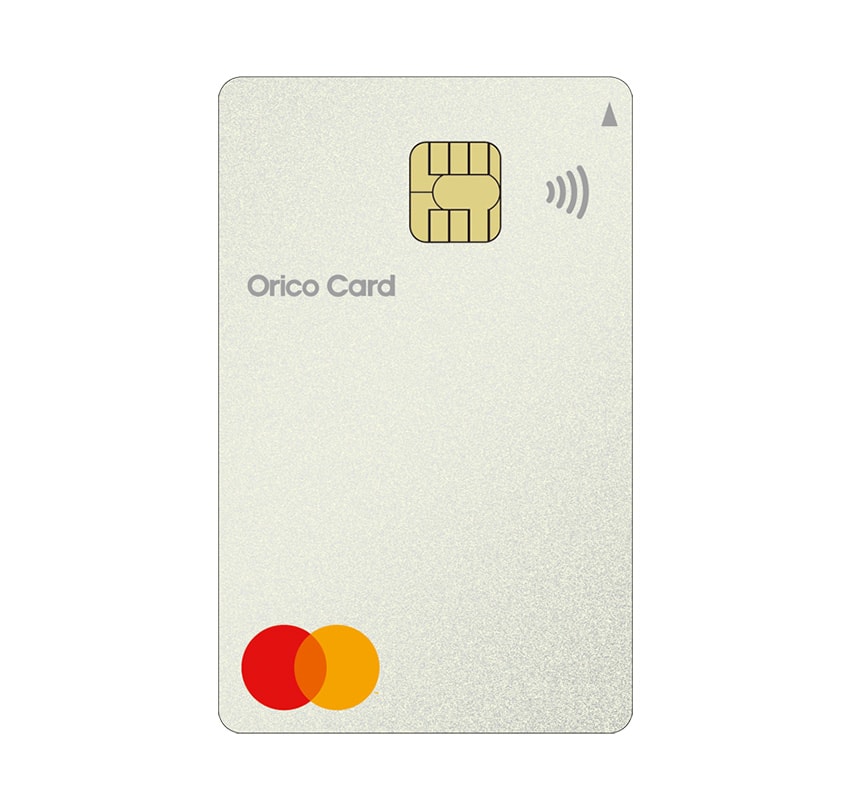 OricoCard PayPass
This credit card is a credit card with an internationally accepted contactless IC"Contactless Payment".
Co-branded credit cards reflecting distinctiveness of our partners in order to serve a greater range of customers
Our lineup currently consists of some 1,500 types of credit cards. We provide the very best value-added offerings to our respective co-branded partners, and attractive services to cardholders.
Credit Card with Mizuho Mileage Club's "Happy Benefits"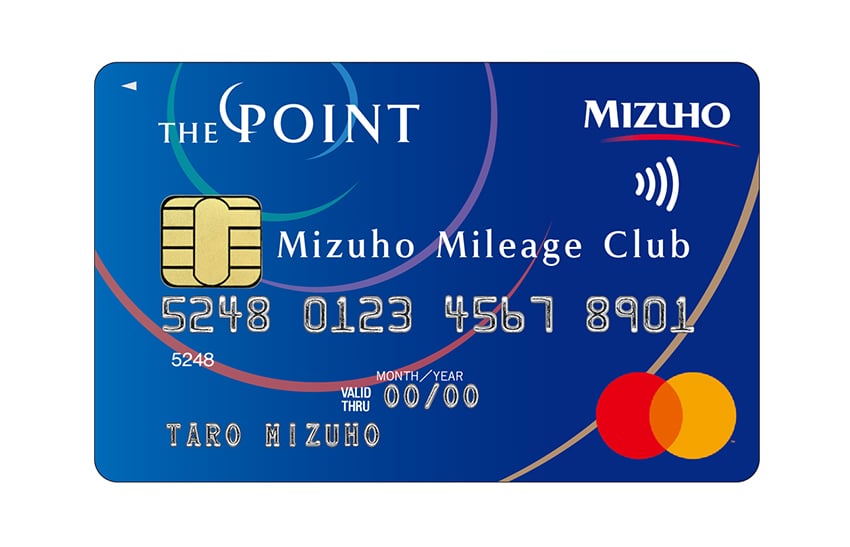 Mizuho Mileage Club Card/THE POINT
This is a co-branded credit card exclusive for Mizuho Bank settlement accounts. The credit card has no annual fees and a basic rewards rate of 1.0%, it includes "Happy Benefits" through Mizuho Bank's membership service "Mizuho Mileage Club." The credit card's convenience is enhanced by the "Contactless Payment" functions attached to it.
Reliable and with plenty of valuable benefits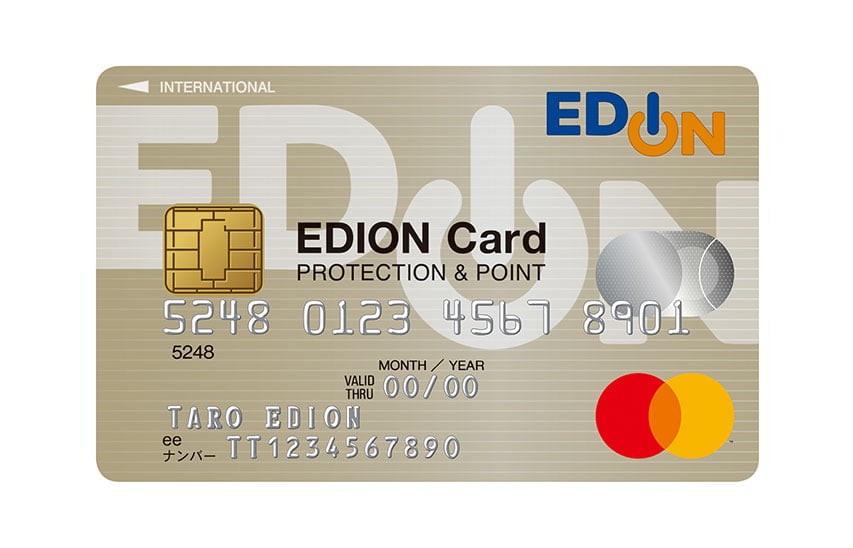 EDION Card
This co-branded credit card is issued in partnership with Edion, a leading home appliance mass merchandiser. The credit card supports daily lifestyle of cardholders, offering benefits that include an extended five-year repair warranty for single-item purchases of over ¥5,000 (excl. tax) encompassing more than 100 types of products including everything from small consumer electronics to large home appliances. It also enables cardholders to accumulate reward points when making purchases at the Edion and other retailers.
Double the appeal of the Hills lifestyle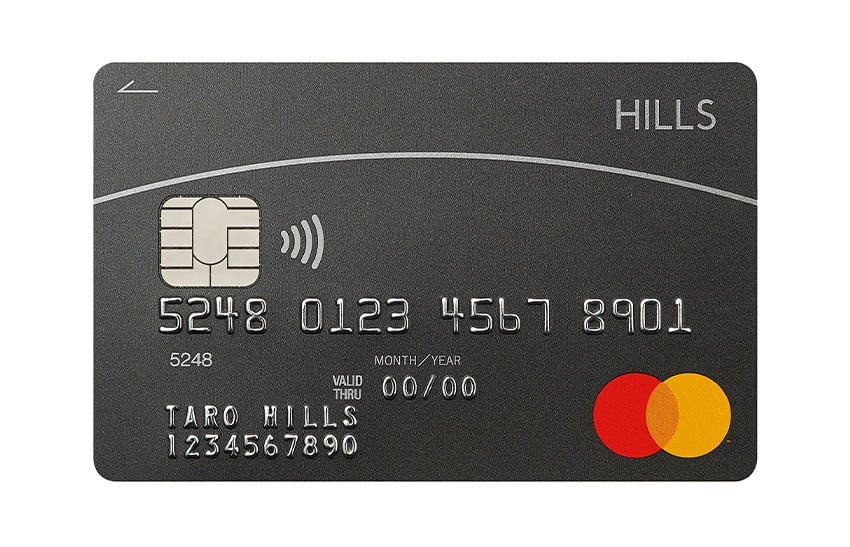 HILLS CARD Mastercard
This credit card offers substantial convenience and advantage with respect to purchases at various shopping facilities including Roppongi Hills, Omotesando Hills, and Toranomon Hills, enabling cardholders to earn Credit Points that can be used for payment, along with Hills Points that can be exchanged for various benefits.
Offering a new style of shopping
Costco Global Card
This is a high-return credit card that is available at Costco, which operates membership warehouse stores worldwide.
This is an affordable card that earns a fee of 1.5% for use in Japan and 1.0% for use in other merchants.
Full range of pleasing benefits for travelers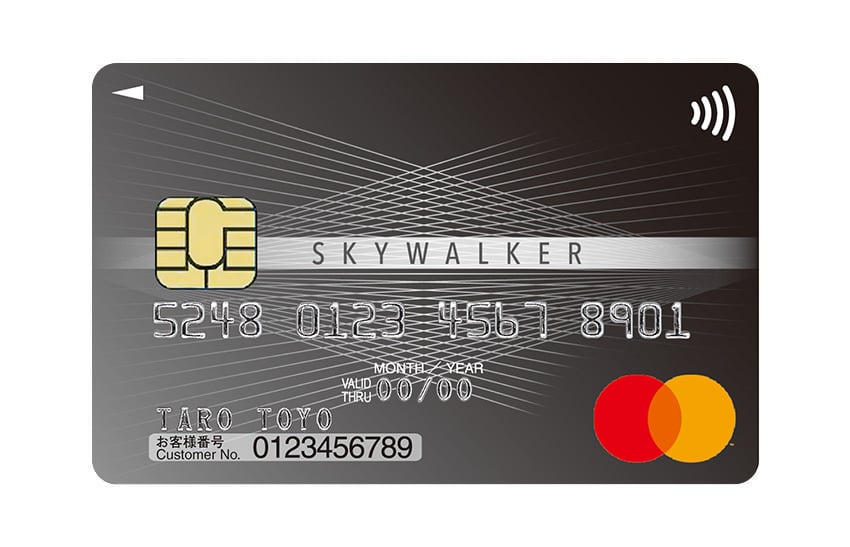 Skywalker Card
This co-branded credit card is issued in partnership with major travel agency H.I.S. Co., Ltd. In addition to earning five times the usual number of reward points when using the credit card to pay for travel packages sold by H.I.S., it also offers an abundance of other benefits that include discounts on exclusive tours for cardholders and discounts on shopping at Narita Airport's duty free shops. Also equipped with a "Contactless Payment" that can be used in various locations around the world, and is an attractive card that enables customers to experience safe, secure, and smart settlements.
Featuring T-Point and TSUTAYA rental functionality
T-CARD PLUS (TSUTAYA)
This credit card is equipped with functionality for use with the T-Point service, Japan's largest consumer rewards point program, and as membership card for the TSUTAYA Rental chain. Cardholders are able to earn and use T-Point reward points at alliance establishments, as well as earn more reward points from credit card purchases. This credit card can be used in various scenes of everyday life, offering possibilities for new lifestyles.
Socially responsible credit cards-a new style of benefiting society
Orico donates a portion of the purchase amount from these credit cards to nature conservation groups, social welfare organizations and other such entities. This enables cardholders to take part in efforts that benefit society simply by making purchases using these credit cards.
Support for nature conservation groups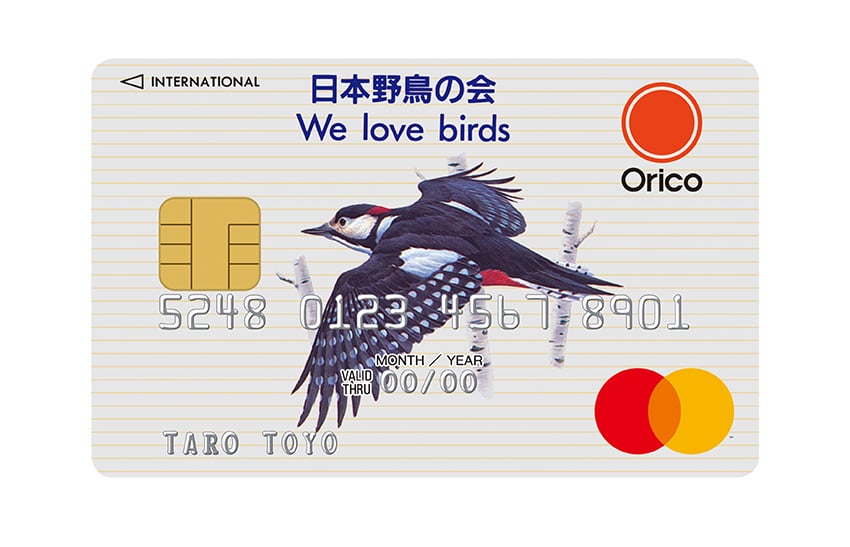 Wild Bird Society of Japan Card
The Wild Bird Society of Japan promotes efforts on a global scale to protect wild birds and their natural environment. This involves actively engaging in ongoing initiatives that include protecting wild birds and carrying out investigative research. The Wild Bird Society of Japan Card was first introduced during Bird Week in 1990 with the aim of offering support for such initiatives.
Credit card raising awareness of the preciousness of life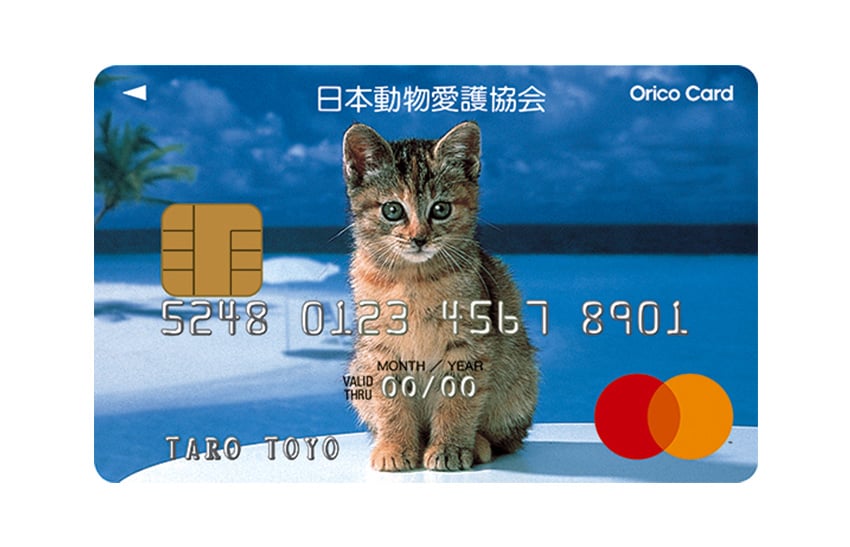 Japan Society for the Prevention of Cruelty to Animals Card
This credit card is issued with co-branded partner the Japan Society for the Prevention of Cruelty to Animals which is a group dedicated to animal welfare representing Japan. Part of the amount used when making purchases with the card is donated and put to use with respect to a variety of projects including those involving animal rescue in case of disaster, issuance of publications, and event sponsorship during the Be Kind to Animals Week.
Face of the card depicts beloved heroes of all generations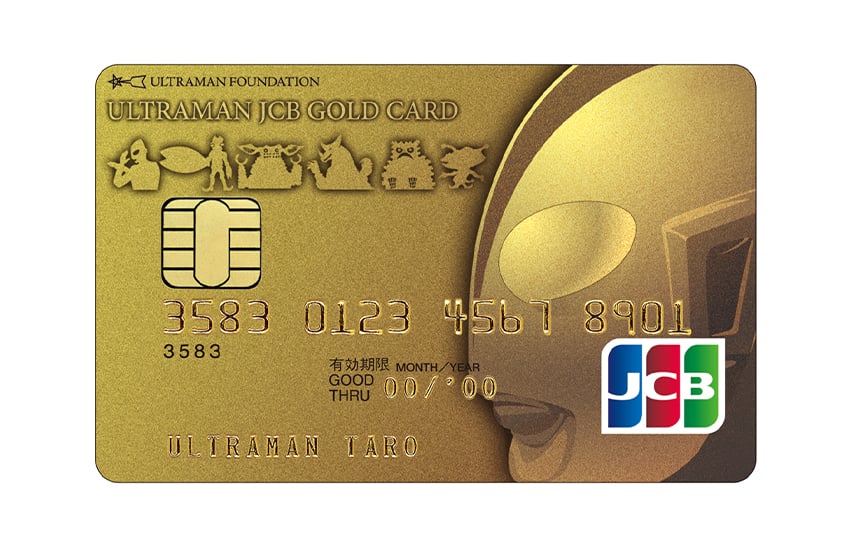 ULTRAMAN JCB GOLD CARD
The Ultraman credit card is a social contribution-type credit card premised on the concept of sharing enjoyable time with children. A portion of the purchase amount with the card is contributed to the Ultraman Foundation for use in facilitating activities to help children affected by the Great East Japan Earthquake.
Support for contactless smart card payment services
Orico handles many contactless smart card payment services, including "QUICPay™,"Contactless Payment ," and "Kitaca." These services enable users to swiftly make payments with no signature required simply by tapping their credit card or mobile handset on a smart card reader. This enables contactless smart card payment services that are convenient and secure from the perspective of the customer, and optimal from the perspective of our co-branded partners.
Greater shopping convenience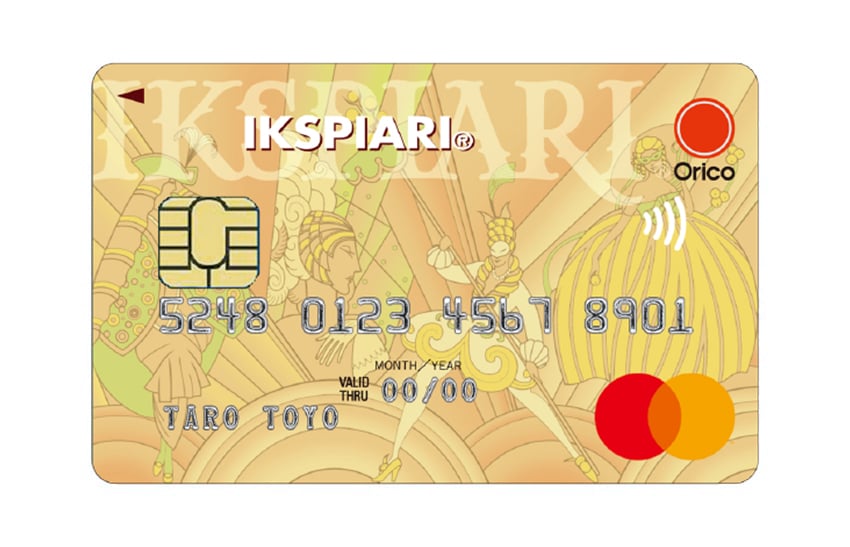 IKSPIARI Card
IKSPIARI is a multipurpose commercial facility located in front of JR Maihama Station. The IKSPIARI Card is equipped with "Contactless Payment " functionality that enables cardholders to enjoy more swiftly making purchases with greater peace of mind. Nearly all Ikspiari's shops have installed terminals specifically for use in that regard. Cardholders are able to make a payment simply by tapping the card on a reader, just as they do at the merchants worldwide that accept "Contactless Payment ."
Alliances with popular destinations in Sapporo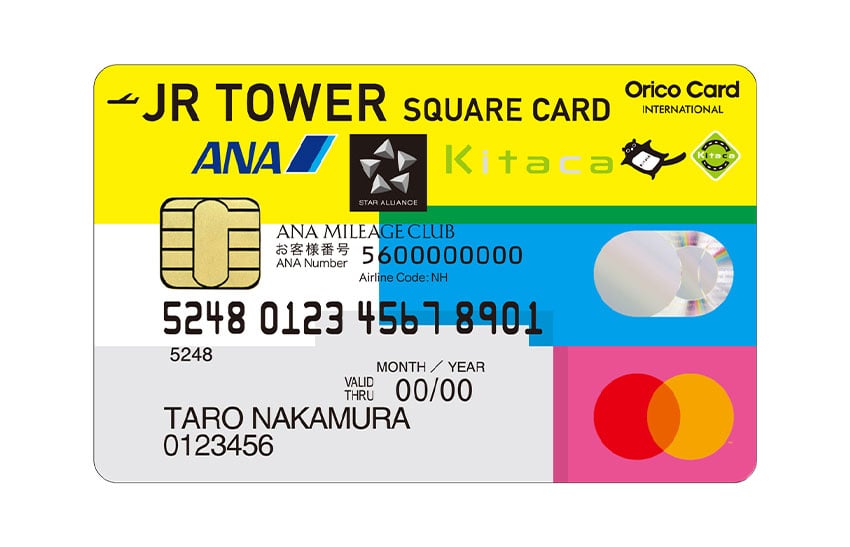 JR TOWER SQUARE CARD ANA Kitaca
This integrated credit card is bundled with the ANA Mileage Club and is equipped with Kitaca smart card transportation ticket and e-money functionality. Cardholders earn miles by taking flights on ANA and companies of the Star Alliance Group, and from co-branded partners. They also earn miles and reward points when making daily purchases. The card is also equipped with the ANA SKiP Service for domestic flights in Japan, enabling cardholders to comfortably transition from airplane to railway train simply by tapping their card.